Visit
Admission & Supporters
Becoming a supporter of Spring Creek Prairie Audubon Center is fast, convenient, and loaded with benefits.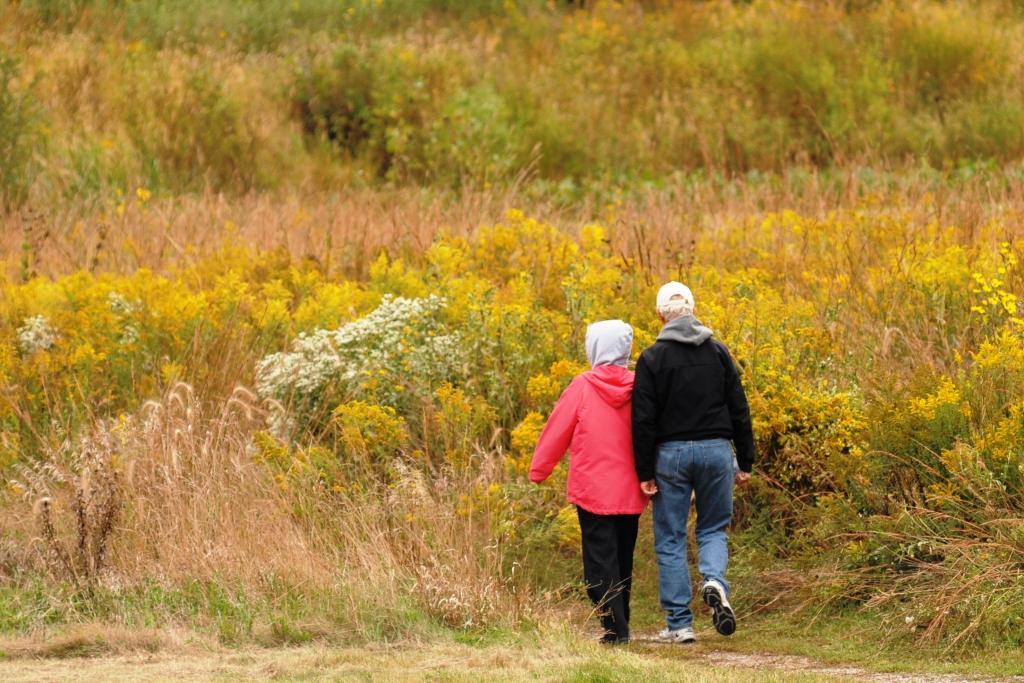 Supporters of Spring Creek Prairie Audubon Center experience nature with all their senses. Enjoy the simple beauty of prairie life as you watch Henslow's sparrows foraging for insects or a red-tailed hawk soar from the Nebraska sky into the prairie's tall grasses.
Daily Admission:
Spring Creek Prairie Audubon Center supporters: FREE
Adults: $4
Seniors 60+ years of age: $3
Children 6 – 17 years of age: $3
Children 5 and under: Free
*Free admission every Tuesday for all visitors
*National Audubon Society Members receive $1 discount on admission
*Group tours are available. E-mail or call us for information on pricing and tour availability.
Annual $50 supporters receive:
Unlimited free admission to visitor center during open hours
Access to all walking trails sunrise to sunset
10% discount on gift shop purchases
Reciprocal admission to Iain Nicolson Audubon Center at Rowe Sanctuary near Kearney, Neb.
Supporters also receive membership to National Audubon Society and a subscription to Audubon magazine.
Joining Spring Creek Prairie Audubon Center is fast, convenient, and overflowing with benefits. Print our supporter form attached below to complete and mail, or call (402) 797-2301 and we'll gladly mail a copy to you. Make your check out to Spring Creek Prairie Audubon Center and send with the completed form to:
Spring Creek Prairie Audubon Center
PO Box 117
Denton, NE 68339
How you can help, right now
Keep in Touch
Here's how you can keep in touch with all the activities and programs at Spring Creek Prairie Audubon Center