Workshop
Writing Workshop 1: "Unleashing Your Creativity"
Saturday, July 24, 2021
1:30pm - 3:30pm Central Denton, Nebraska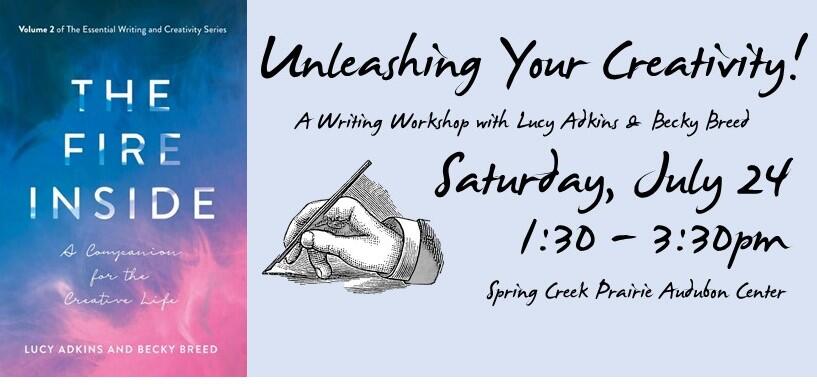 Location Details
Spring Creek Prairie Audubon Center
11700 SW 100 St, Denton, 68339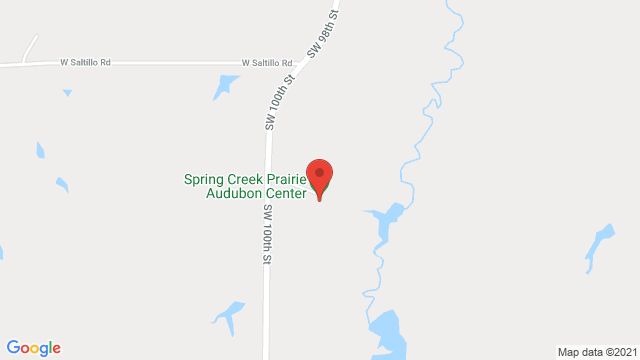 Want to envision your creative future? Discover the unknown ways you are waiting to blossom? Using a series of guided exercises, writing prompts, and reflective practices, "Unleashing Your Creativity" will help participants reconnect with their inner passions and open up ways to unleash their creative abilities. The workshop is led by Lucy Adkins and Becky Breed, winners of the 2020 Mayoral's Award in Literature and authors of The Essential Writing and Creativity Series: Writing Community and The Fire Inside.
$40/person. A portion of the proceeds will go to support Spring Creek Prairie's education and conservation programs. During the workshop, participants will be able to purchase "The Fire Inside: A Companion for the Creative Life," the new book by the instructors. (The cost of the book is NOT included in the workshop fee.)
Preregistration and payment required. Space limited.