Education
School Programs
Students from preschool through college can have amazing experiences at the prairie.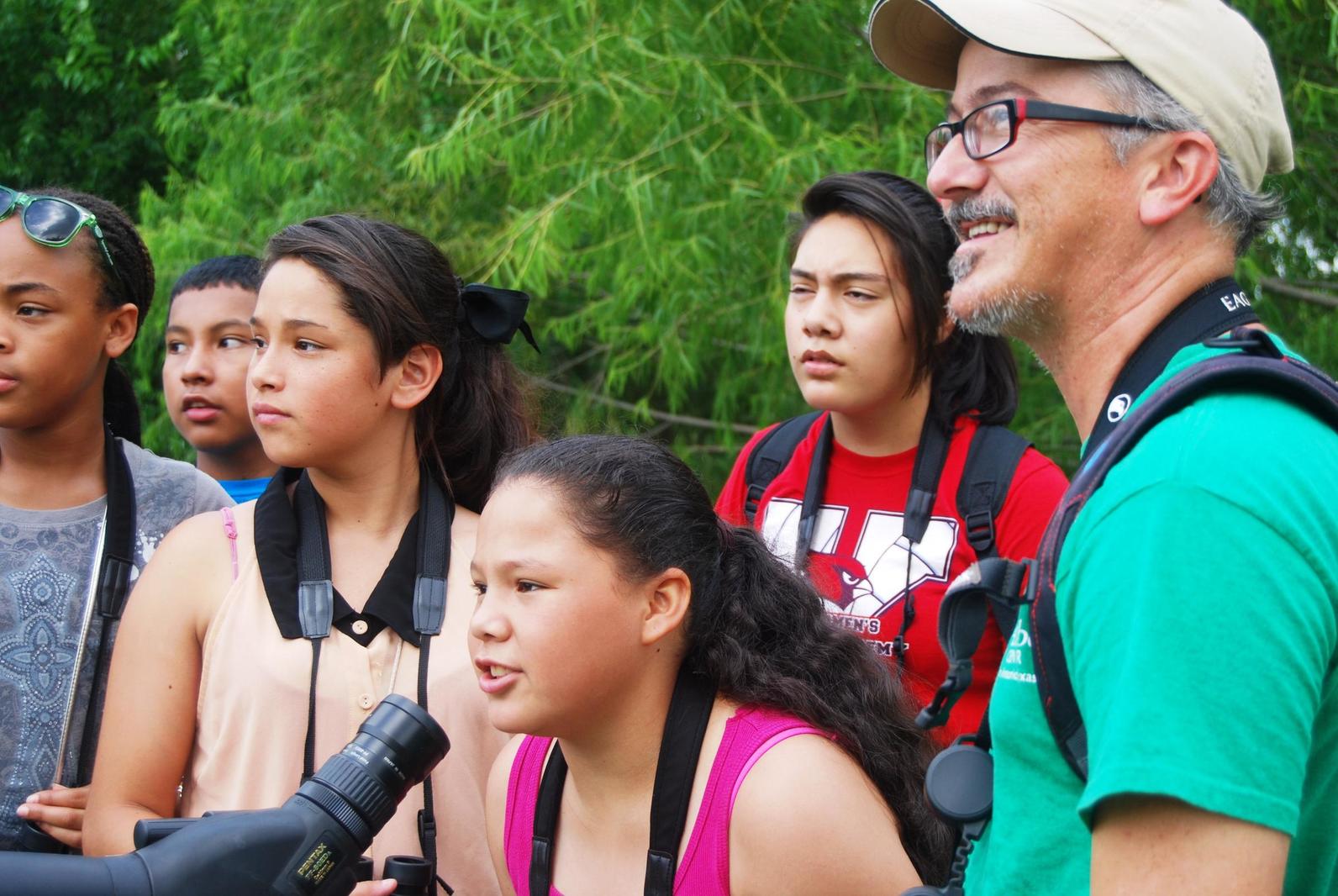 Students learn best when they have opportunity to explore and discover. In that spirit, our educators are known as Discovery Leaders, and they focus on facilitating the activities that tie back to the classroom curriculum goals. (Learn more about becoming a Discovery Leader.)
In our engaging outdoor classroom, students learn which features distinguish Nebraska's natural heritage from other ecosystems, and we help them discover differences among ponds, wetlands, streams, and springs as well as the bur oak woodlands and tallgrass prairie. People of all ages develop stronger observation skills, an understanding of the scientific methods used to investigate habitats and adaptations, and substantial problem-solving skills.
Yet, inside our Visitor Center, students can continue to learn—no matter what type of weather we're experiencing. With windows that look out onto the tallgrass prairie and activities using authentic materials, students and their teachers can learn details of all the species that make their homes on our Nebraska prairie in a thoughtfully designed space.
Whether inside or outside, visitors discover how our rich human history is integrated into this landscape, whether their roots are Native American, European immigrant, or the more recent American rancher. As students experience the nineteenth-century wagon ruts left by immigrants moving westward, they unearth a passion for discovery that originally led them to our tallgrass prairie.
Among the many topics to delve into are:
1) Animals and Habitats:
Explore and compare diverse habitats — prairie, streams, ponds, wetlands, and woodlands. (Meets Lincoln Public Schools' First Grade Science Animals and Habitats objectives.)
2) Prairie Explorers:
Explore the tallgrass prairie and make discoveries about our natural and human history.
(Meets Lincoln Public Schools' 4th Grade Science Prairie objectives and can incorporate Nebraska History objectives.)
3) Prairie Waterworks:
Immerse yourself in the study of prairie springs, streams, and wetlands.
(Meets Lincoln Public Schools' 5th Grade Science Wetlands objectives.)
Students begin making personal discoveries about Nebraska's natural history through the multidisciplinary approach and hands-on activities we promote. Programs can easily be individualized to meet specific grade-level objectives, and can function either as introductions or follow-ups to classroom study. Download our field trips brochure below.
The fee is $4/student per program. One adult sponsor is admitted free of charge with every ten students. Visits can be scheduled for any day of the school year, each lasting between two and six hours. Students and sponsors must bring their own lunches to eat at our picnic areas. Classes are divided into small groups, each led by a staff member or volunteer naturalist. To schedule your group or for additional information, please call (402) 797-2301 or e-mail us.
Comments from teachers regarding their students' experiences at Spring Creek Prairie:
"Children were able to 'experience' science and think extensively about their observations."
"(I liked) the fact that the children were allowed to explore, discover, and have up-close, hands-on experiences."
"Your program provided an excellent learning opportunity for my students."
How you can help, right now
Keep in Touch
Here's how you can keep in touch with all the activities and programs at Spring Creek Prairie Audubon Center