Our gift shop offers a diverse selection of nature-related items for the whole family.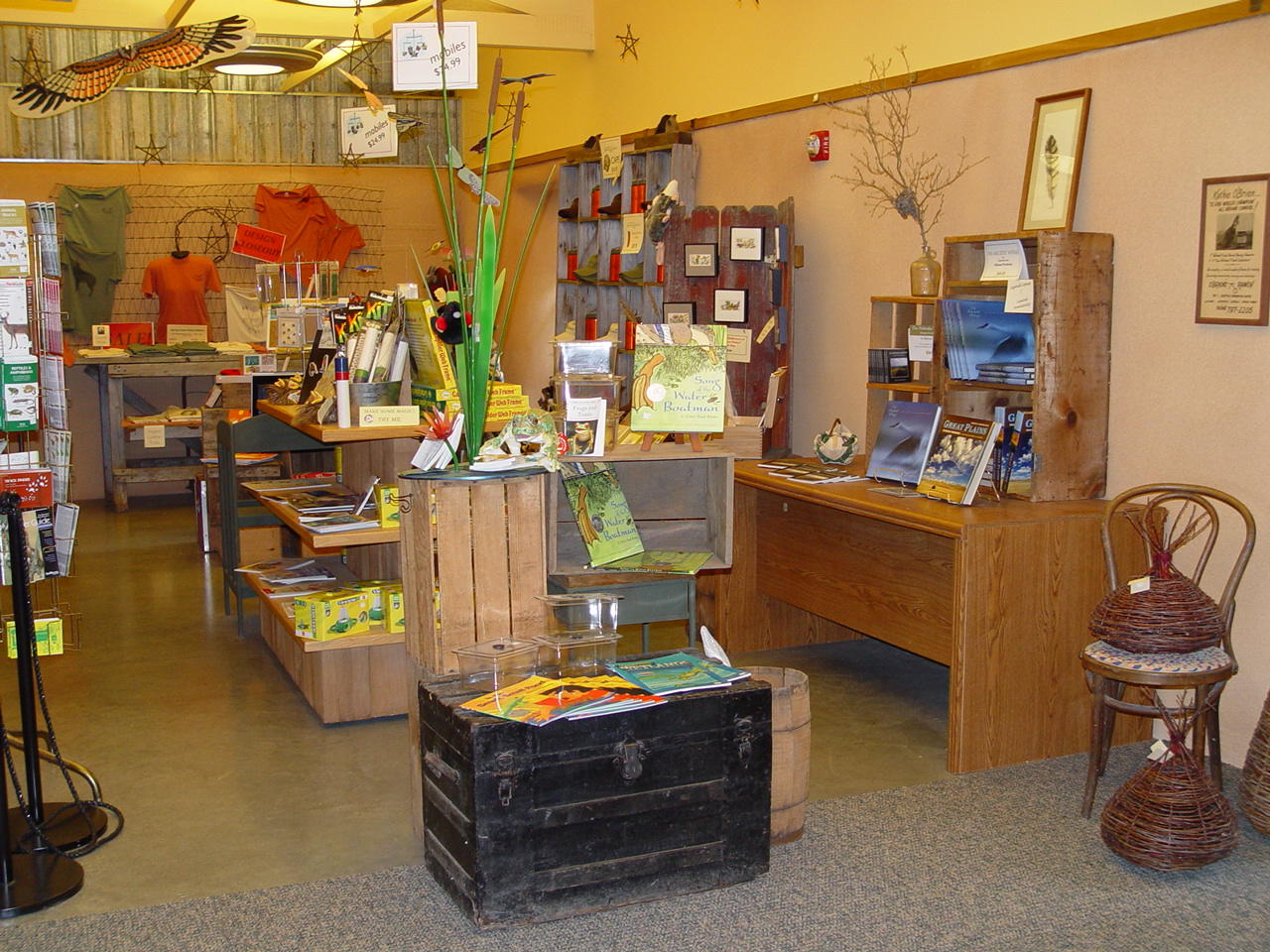 Some of our gift shop items (a more complete list of all our shop items is below) can be purchased on our on-line store. If you have any questions about our products or have specific shipping instructions, please call 402-797-2301.
Discover, MasterCard, and Visa accepted.
T-shirts with Spring Creek Prairie logo on front and color graphic on back - men's (gray) and women's (blue, 100% cotton) sizes available
Audubon hats and shirts
Field guides
Books by Nebraska authors (Willa Cather, Michael Forsberg, Twyla Hansen, Chris Helzer, John Janovy, Paul Johnsgard, John Neihardt, Mary Pipher, Claudia Walters Reinhardt, Mari Sandoz, Roy Scheele)
Children's books
Hand and finger puppets — more than 20 animal species to choose from
Stuffed animals
Nature toys
Jewelry
Prairie Suite: A Celebration - Poems by Twyla Hansen, drawings by Paul Johnsgard; $11.95 plus shipping/handling and tax (All proceeds from this book's sales support Spring Creek Prairie). To get your copy, download and fill out the order form below.
How you can help, right now
Keep in Touch
Here's how you can keep in touch with all the activities and programs at Spring Creek Prairie Audubon Center